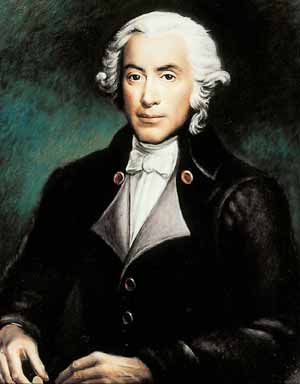 PERRELET - Abraham Louis, Le Locle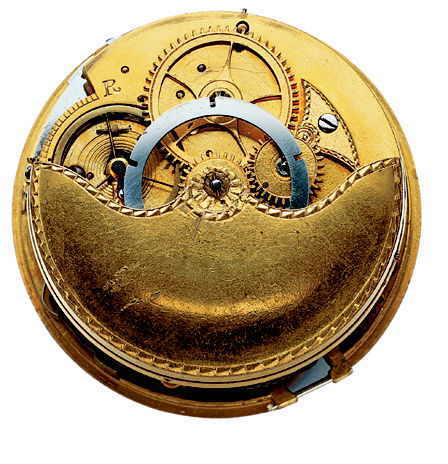 1729: born
1826: died
Abraham-Louis Perrelet (1729-1826), "l'Ancien," was the son of Daniel Perrelet. He has been considered the greatest master of Le Locle horology. He was apprenticed to a master watchmaker and then set up on his own. He first made tools (his father was a well-known tool-maker). He invented the rounding-up tool and other tools.
Perrelet was a founder of the precision watch industry in the Neuchâtel mountains. He became the master of all the watchmakers of that era in Le Locle. He modified the watch mechanism by using novel combinations. He was the first watchmaker in Le Locle to work on cylinder and duplex escapements. These were excellent, and he also made watches with an hour ratchet for striking the hours. Perrelet made the first repeater in the mountains.
Records showed that he supplied the PHILIPPE DU BOIS factory with watch movements, train wheel bridges, repeaters, etc. It is interesting that he did not sign his watches but it was not customary to do so in those days in Le Locle.
Perrelet was one of the inventors of the so-called 'perpedual or 'self-winding' watch, 1770-1776;
A report to the Geneva Society of Arts in 1776 by H. B. de Saussure said, that "Master Perrelet, watchmaker, has made a watch in such a way that it winds itself in the wearer's pocket as he walks; fifteen minutes walk suffices to make the watch run eight days. Owing to a slopwork, continuation of the walking motion cannot damage the watch."
The next year it was reported that "This timepiece is sold at twice the price of a good ordinary watch, and Mr. Perrelet already has many on order." The Society bought one of the watches in order to examine the mechanism.
Perrelet's first perpetual watch ran for eight days. Although this was the first serious attempt to do away with the winding key, the hands still had to be set with a key. The watches were very large. Perrelet also made a device to wind the watches with a key while they were not in use.
After his invention of the pedometer-wind "perpetual" watches ca 1780 Perrelet made several of these watches for BREGUET and for RECORDON in London, both of whom made new and improved versions. He also sold to PHILIPPE DU BOIS, and the JAQUET-DROZ.
In 1900 Abraham Perrelet's face was on the notes issued by the Neuchateloise bank.
The Robert Collection in Fontainemelon had a watch that Perrelet made at age 95.