LESCHOT - Jean Frédéric, Geneva, La Chaux de Fonds and London
1746: born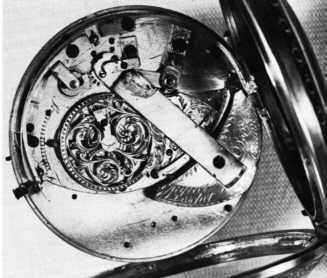 1824: died
Watchmaker and mechanician of great talent; associated with JAQUET-DROZ until his death in 1791, and then worked on his own account.
Singing bird and automaton watches.
Golden enamelled watch with pedometer movement, verge escapement,




ca.1775 signed: Jaquet-Droz & Leschot, Londres.
LESCHOT - Georges Auguste, son of J.F., Geneva,
1800: born
1884: died
An eminent maker and designer of machines for VACHERON and CONSTANTIN
Developed the lever escapement and its manufacture by machine.
Invented diamond drills for tunnelling