Joining in :

Andy Martin
(Schweiz)

Backwoods

Barry P. Foley
Bob Style

California Fog

Company Time (Schweiz)

Country Klaus

Country Sisters (Tschechei)

Crooks & Straight (Kroatien)

Doug Adkins (USA)

Electa Winter
(Holland)

Truck Stop
Country live 2003
Messehallen Kassel
The fair, meeting point, platform and showcase
for country music in Europe!
Verlag Kai Niebergall
Soodersteige 4a - 65193 Wiesbaden
Telefon : 0611-2677934 - Fax: 2677936
eMail: info@countrycircle.de
After the overwhelming success of Country Live 2002 for the organizer, participants and visitors, we are expecting an even double number of visitors this year. Due to the fact that nearly all artists promised last year to participate again in 2003 and since a plenty of new artists and exhibitors are already asking to participate this year, we even expect that we cannot accept all applications. We are receiving applications also from USA, Canada, Switzerland, Austria, Belgium, France, the Netherlands, Luxembourg, Czech Republic, Poland, Italy and Russia. Therefore, the fair fully comes up to its position as meeting point for Country music in Europe.
Fernand Casas
(Schweiz)

Flemming Band

Jackson Mackay
(Frankreich)

Karoline

Mark Bender

Miruna

Rodeo Wind

Slow Horses

Tom Astor

Henry Eye

J. J. Johns
(Belgien)

Jones Gang

Montana Blaze
(Holland)

Montana Highway

Nashville Music
Company

One More Ride
(USA/D)

Rubber Duck

Country Delight

Dixie Wheels

Howard

Harald Boom

Katja Kaye

K. C. Williams
(USA)

Mandy

Rüdiger Helbig

Silverwood

Joe Hodgkins
(England)

Mavericks
&
Dance Ladie

NightHawk

Old Country Folks

Reunion

Rock´n Rodeo

Rio Carter

Steel & Wood

Union Boots

Western Express
Joining in :

Amazing Routes

Atlanta

Cajun Pioneers

Chicken Train

Country Gitty

Crazy Cowboys

Cripple Creek Band

Dagmar

Elena Ley
(Italien)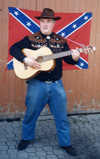 Frank Becker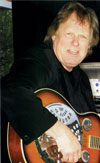 Gunter Gabriel

Heinrich
and many others